General dentistry covers many dental services that patients can benefit from. For example, you can visit a general dentist for a routine cleaning and examination every six months, as well as X-rays annually to look for any issues that may be developing hidden beneath the gums or between the teeth.
It's also a good idea to visit your dentist at the first sign of any dental problems, including pain, sensitivity, broken restorations, toothaches, and even cosmetic concerns such as stained teeth or chipped enamel. If you're experiencing any of these issues, don't hesitate to visit our dentist at Torrey Hills Family Dentistry, as soon as possible.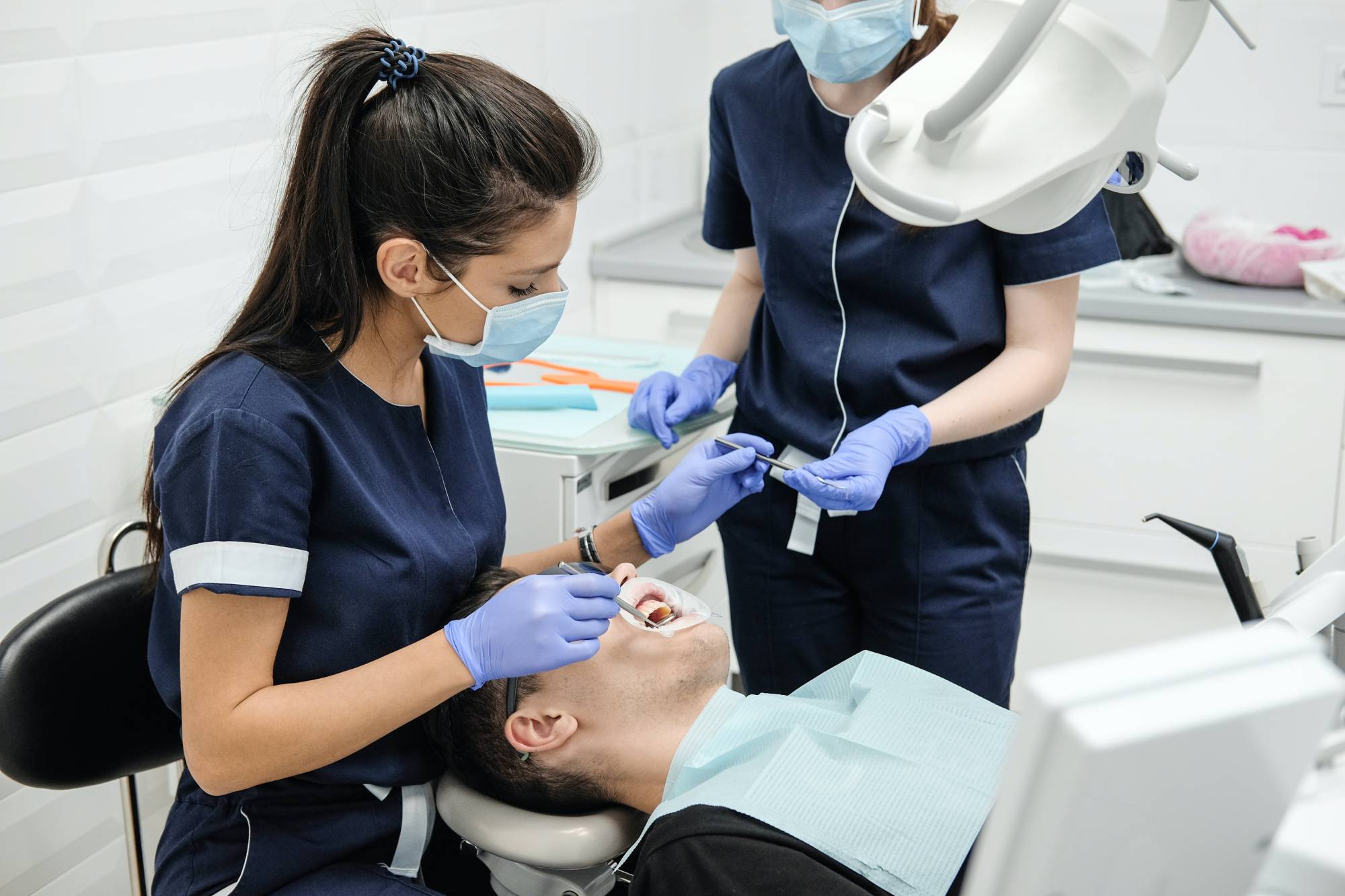 Common General Dentistry Procedures
Preventive cleanings and exams (including oral cancer screenings)

X-rays to

detect

decay, infection, or other issues

Sealants to prevent tooth decay in molars
Root canals treat inflammation around a tooth and remove infected tissue
Orthodontics to straighten teeth and correct bite alignment
Veneers to conceal chips and cracks on teeth and mask severe discoloration
Composite bonding to repair chipped teeth
Tooth-colored fillings to repair cavities and replace old metal fillings
Extractions to remove severely decayed or otherwise damaged teeth
The Advantages of Visiting a General Dentist
Prevention and Early Detection
When you meet with your general dentist for preventive care, they can detect any early signs of tooth decay or disease. This allows them to help you prevent any issues from worsening through treatment such as fillings or crowns. They can also discuss proper oral hygiene habits to avoid future problems.
If you are unhappy with your smile due to one or several cosmetic issues, our dentist can provide several different solutions to help improve its appearance. From simple teeth whitening to complete smile makeovers, you can feel confident showing off your teeth again!
In addition to restorative care, our general dentist can provide instructions on brushing and flossing, how your diet affects your oral health, and more. This helps you learn healthy techniques and routines to keep your teeth healthy and free from cavities or other damage.
When you choose to see a general dentist, you don't have to run to different offices for different procedures. Instead, you can get everything done in one place without the need to schedule multiple appointments at other practices. It's much more convenient to only have to go to one office.
Visiting your general dentist for regular cleanings and examinations will help keep your teeth and gums as healthy as possible so you can avoid serious oral health issues. For the best dental care, visit Torrey Hills Family Dentistry at 4765 Carmel Mountain Rd Suite 209, San Diego, CA 92130, or call (858) 481-0080.